WK1
awaken and strengthen your creativity
OBJECTIVES
LET YOUR CREATIVE CONFIDENCE FLOW.
STRENGTHEN YOUR TALENT.
BECOME EMPOWERED to become the best version of yourself.
LEARN NEW TOOLS.
TOOLS THAT YOU WILL PUT INTO PRACTICE
MOTIVATION CIRCLES.
DISCOVER YOUR DIAMONDS.
FOCUS YOUR PURPOSE.
WORK ON YOUR SUPERPOWER.
SHINKANSEN.
Let your CREATIVE CONFIDENCE flow again and STRENGTHEN YOUR TALENT to enjoy a new attitude and an agile, empowered and goal-oriented mindset.
You will learn to use new tools to apply them in your everyday life, both professionally and personally.
You will practice different techniques and methodologies to strengthen your most creative side and let it shine.
You will move from ideas to action.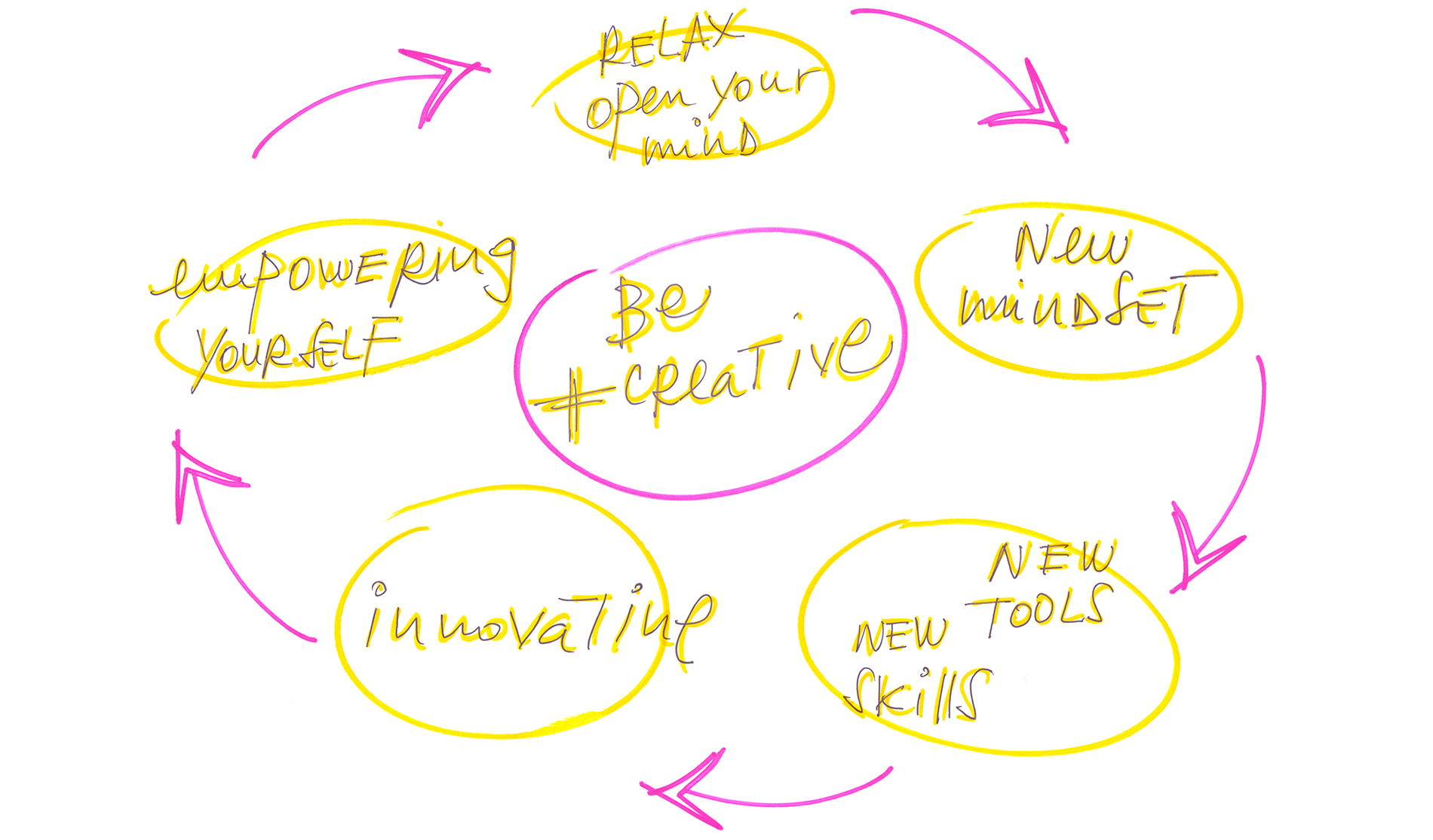 TARGET
Companies and institutions that need to unlock and harness their creative resources and talent to promote change in their business or brand. Professionals and students in change and creation processes.
Length: Minimum 1 x 4-hour session.
Formats: face-to-face, online, hybrid.


To live a creative life,
we must lose our fear
of being wrong.
JOSEPH CHILTON