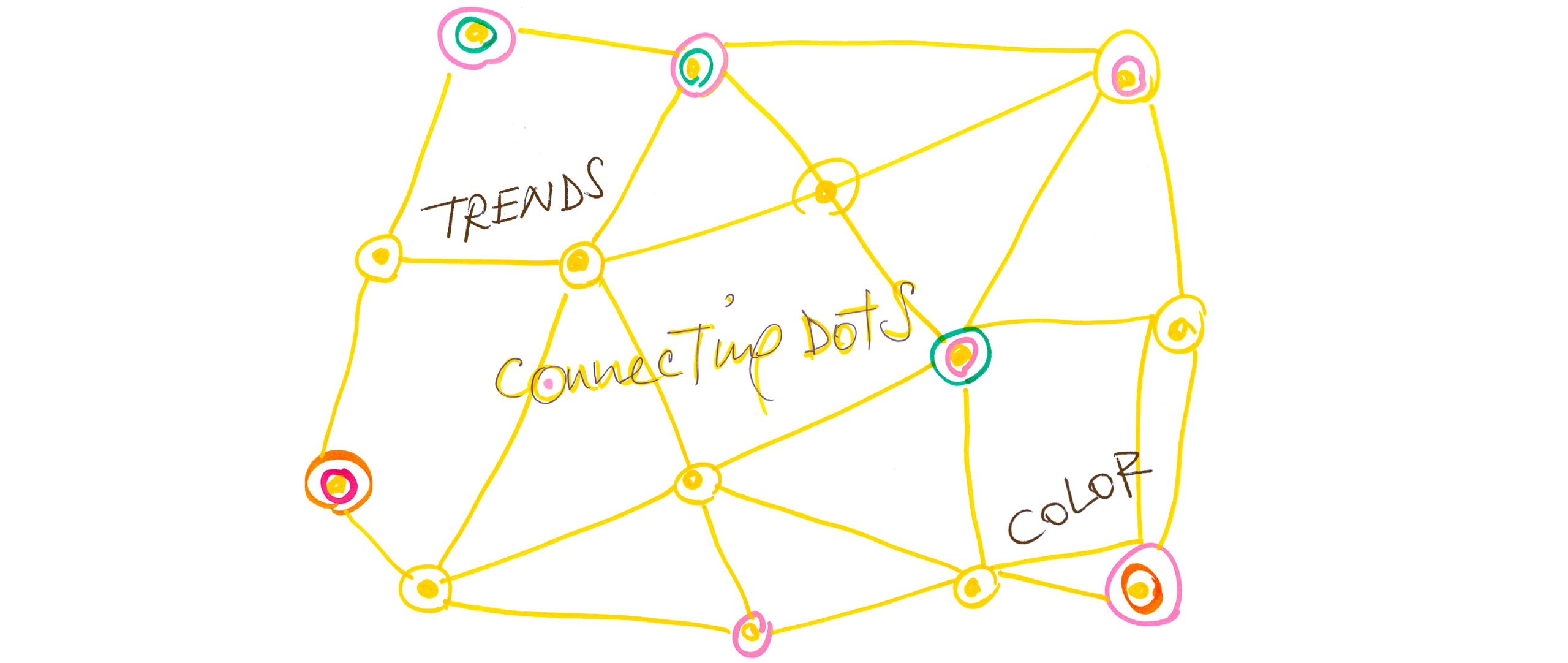 WK3
innovate with colour and trends
OBJECTIVES
LEARN TO DETECT TRENDS AND INNOVATE WITH COLOUR.
STRENGTHEN YOUR BRAND IMAGE.
CREATE AN EMOTIONAL APPROACH THROUGH COLOUR.
TOOLS
BRAINSTORMING FROM THE INSIDE OUT.
MOODBOARD.
COLOUR PALETTE.
MENTAL MAP.
TIME MANAGEMENT.
Anticipation is power.
You will learn how colour and trends work globally.
You will detect which trends work in your favour, and why and how to apply them to innovate.
STEP 1
How do COLOUR and TRENDS work?
STEP 2
How can you detect the trends that help you innovate?
How can you apply the currently emerging trends?
STEP 3
How does the emotional language of colour work?
How can you create YOUR COLOUR PALETTE?
STEP 4
How can you apply your new colour palette and new trends to your brand or project?
STEP 5
Tips to create the commitment and innovation strategy for your brand.
TARGET
Companies and institutions that want to explore how to connect with macro trends and innovate. Brands that need to create a colour palette that connects with the emotions of their audience and offers them unique experiences.
Length: Minimum 1 x 4-hour session.
Formats: face-to-face, online, hybrid.



Every succes story
is a tale of constant adaption,
revision and change.
RICHARD BRANSON