WORKSHOP
BE
+

CREATIVE
tools 4 unleashing
your creativity
WHY
Because you will learn about tools that will strengthen your creativity, which you can use in your everyday life, both professionally and personally.
WHAT
Awakening or strengthening YOUR CREATIVE SIDE.
Unlock your creative confidence!
New attitude = Empowering yourself and providing you with a broad and open vision.
HOW
step 1
Relaxation dynamics
Open your mind and connect with yourself!
step 2
New mindset
Remember: everyone is creative.
step 3
New tools
You will discover the latest, trending methods and put them into practice.
step 4
New skills
Action = solution
How to solve new challenges.
step 5
Innovating
We will analyse the results, the next step and the why…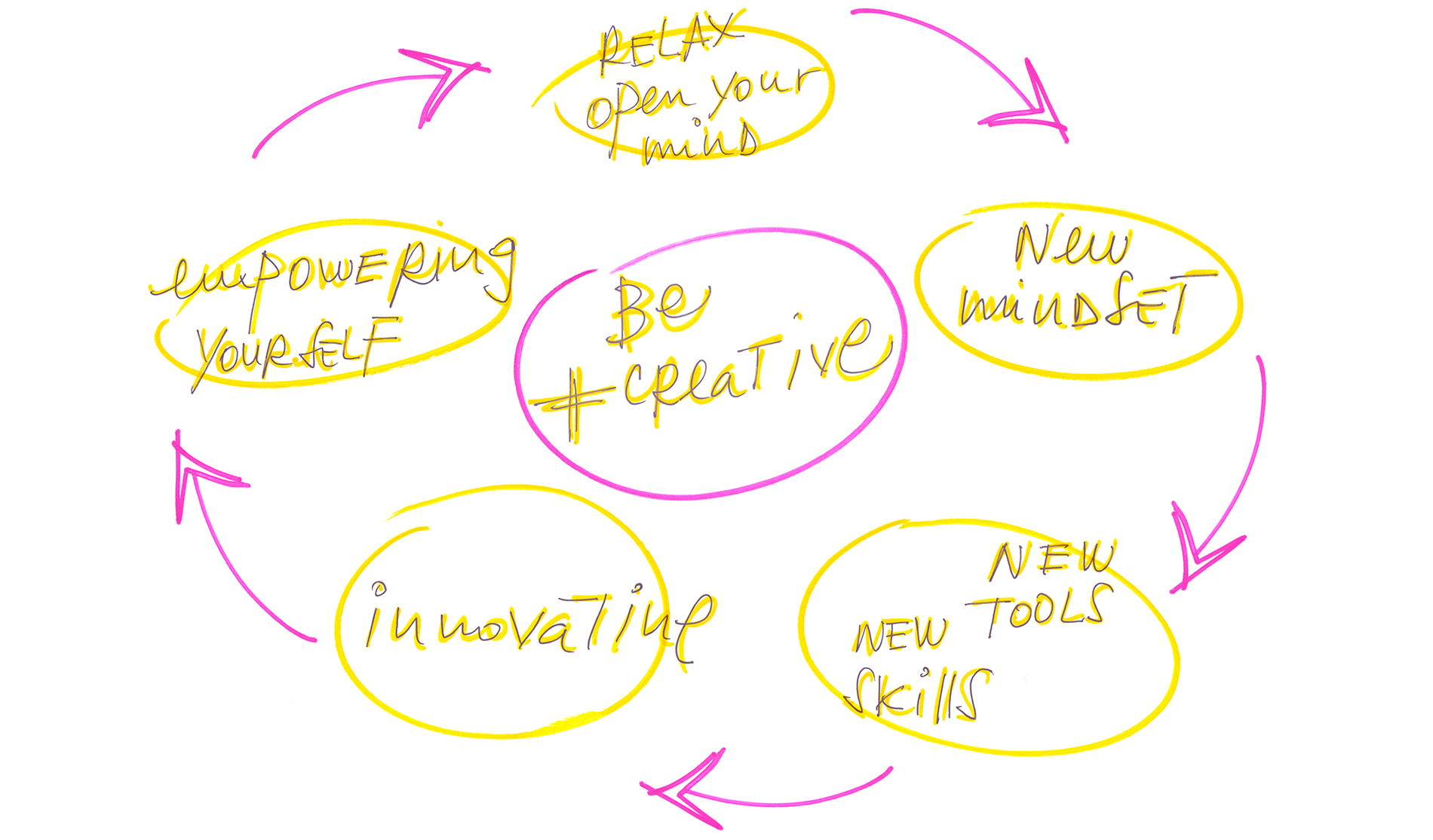 TARGET
Brands, institutions, teams, independent professionals and students in processes involving design, creativity, innovation and trends in any field or area.
To live a creative life,
we must lose our fear
of being wrong.
JOSEPH CHILTON